We currently provide a service that allows you to customize your electrical switches with UV Printing or Laser Engraving. These can be used for Branding, Advertising and General Information.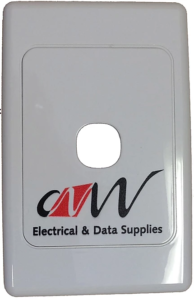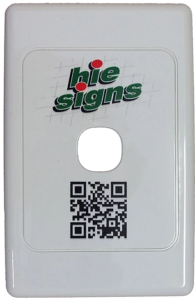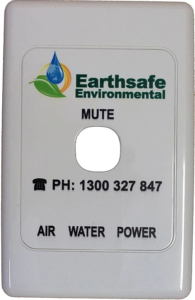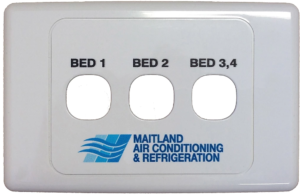 HIE Signs Electrical Switch Stickers
HIE Signs has a solution for every problem that needs a sign. Even if you need electrical switch stickers or electrical switch labels, HIE Signs have got you covered. 
Whether you need to quickly locate the exact switch you need or require a safety sign for an electrical switch, our electrical switch stickers can be customised with UV Printing or Laser Engraving. 
If you're on a worksite and need to make sure your workers know where the electrical cable warning signs or electrical danger signs are, we can help you install these. It is also important to know which switch turns on which light in case you need to ensure the switch is correctly turned off before any maintenance work is done.
The Functionality of an Electrical Switch Sticker
Our electrical stickers are quite unique. We make the installation quick and easy as we do it for you. Because each label identifies which switch engages which light, our safety signs for electrical switches eliminates any confusion you may have with your switches.
Even if you need safety stickers for electrical switches for 2, 3, 4, 5, or even a 6-gang set of switches, our electrical switch stickers can stick anywhere above or below the switch to recognise whatever you need to turn on or off. 
Our electrical switch labels can also be used domestically to identify lights, fans, garbage disposal or any other outlet. They can be great if you have an Airbnb, a guest room, are renting out a granny flat, or even for your tenants in an investment property.
Our Commitment to You
We have done this kind of work for years and are able to deliver your product within a week. Or if you need them quickly, we can provide the electrical stickers urgently for you as well. Some light switch arrangements are downright confusing and these electrical switch stickers eliminate that problem. We can even install safety signs for electrical switches in your garage or shed if you have a complex lighting setup that needs to be simplified.
If you feel you need any electrical switch sticker from a light switch sticker to safety stickers for electrical cables or electrical cable warning signs, give us a call and we'll get you some stickers in no time.